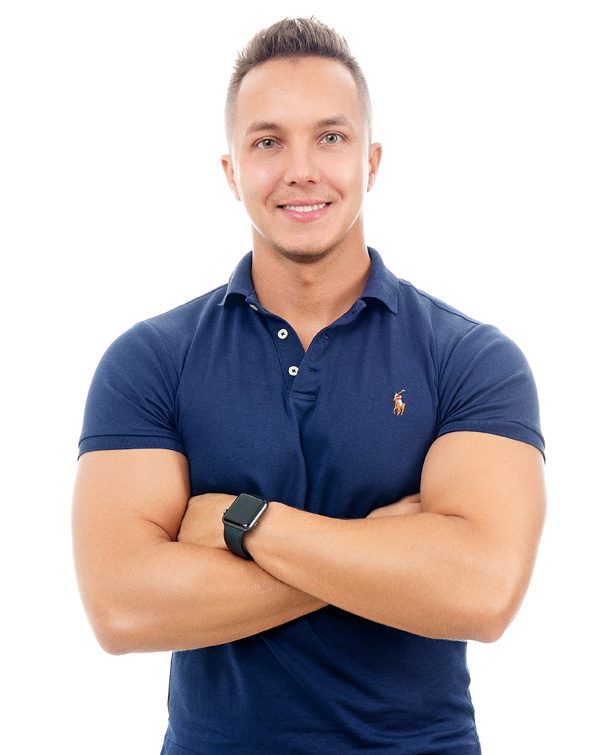 Dmitry Gordeev
General manager of the School, studio recording manager, show host, Megapolis FM special project manager. Dmitry Gordeev is responsible for radio education and live broadcasting practice of students which includes everything from sound board and Djin Lite program to speaking on the air.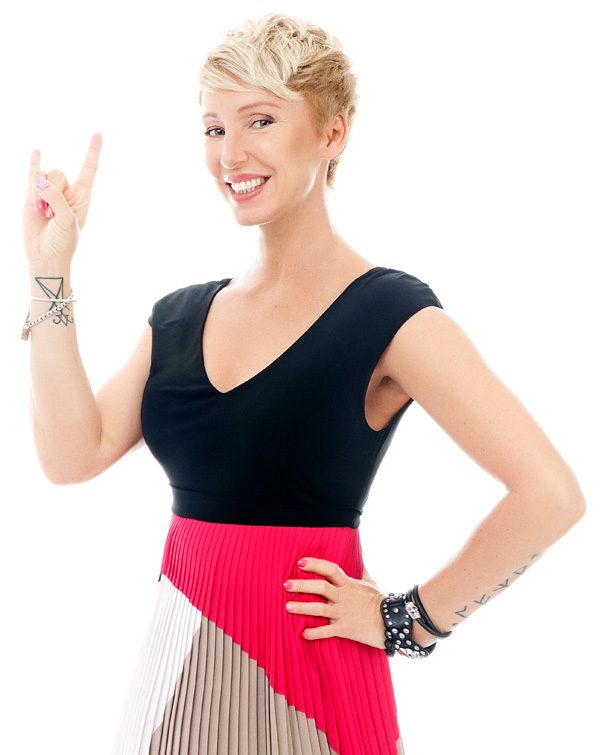 Ekaterina Sedova
TV and radio journalist (Channel One, Russia, TV Center, REN TV, NHK, Business FM, RSN, Mayak), a writer, Creative & executive director of the federal project 'The International School of Radio,' founder of advertising agency Media Pro, professional advertiser, PR and political strategies specialist. Ekaterina graduated from MGU's faculty of philosophy. She is an expert of rare and secret techniques to attract, convince, make fall in love and win over the opposite sex, colleagues and opponents.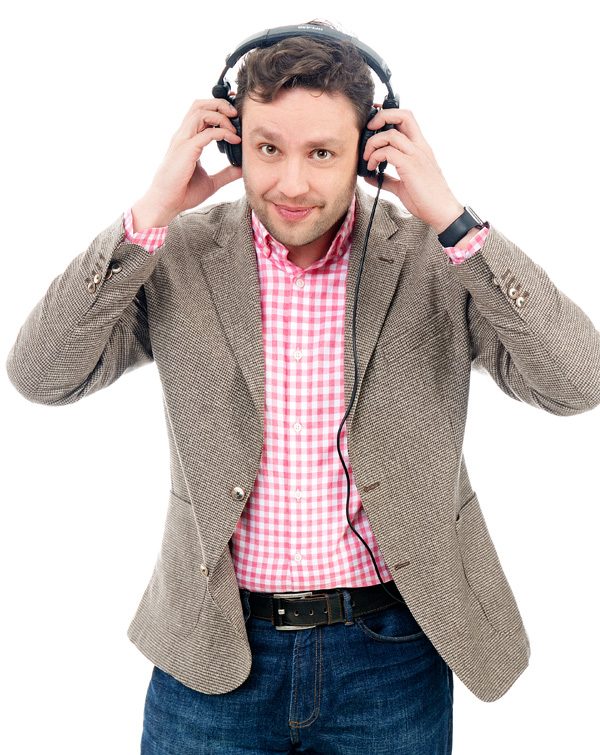 Sergey Krasnov
News host on TV channel RBK (Moscow), program director of TV and radio channel Strana FM (Moscow), program director on Autoradio (Dubai), host of Autoradio morning show Murzilki Live!, host of multiple other shows on Autoradio such as Sport time, Big hockey, Sport bar. Sergey also hosts morning show Dovlatova and company on Radio Romantika and a morning show and news programs on Humor FM. Sergey is a holder of several awards in broadcasting. He has an experience in large concert broadcasting and was a torchbearer of Winter Olympic Games in Sochi 2014. Being a live commentator of Russian soccer and hockey games on Autoradio, he is a winner of hockey commentators contest held by TV channel Eurosport. Sergey commented live during the final games of Stanley 2017 Cup.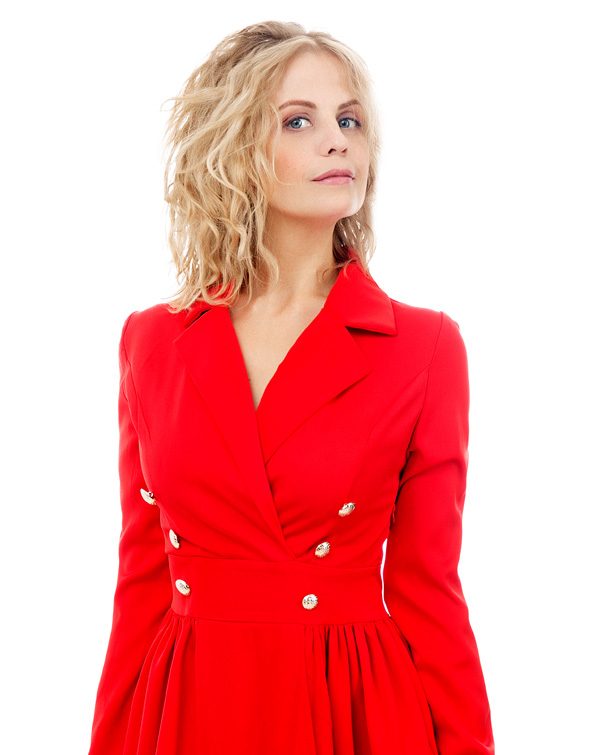 Eva Korsakova
Host and editor of morning shows. E.g., Morning on Seven Hills. Ruben and Eva ( Radio7 On Seven Hills), Blonde's show on The First Popular Radio and Chocolate. She is a teacher and curator of the International School of Radio. Eva graduated from RUDN with a diploma in 'Social Psychology.' She is a specialist in Neuro Linguistic programming and creative director of the agency FAMILY: Events &Promotions.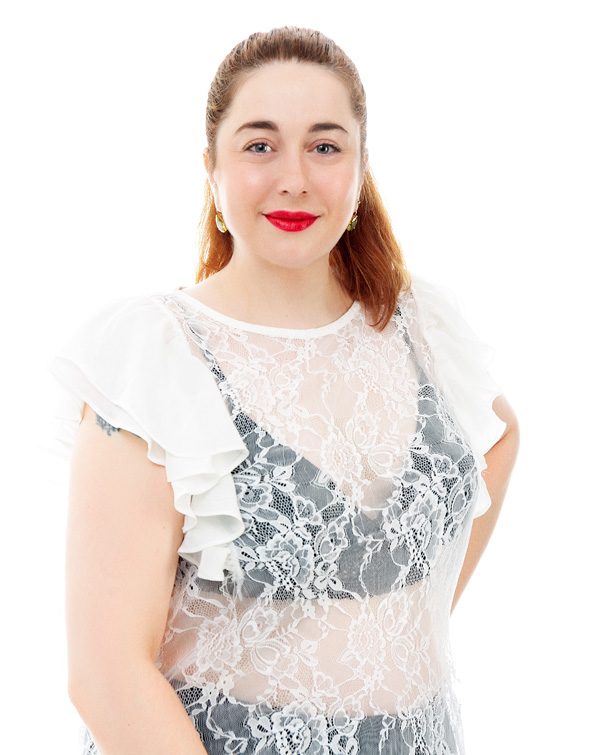 Maria Bachenina
Morning show host on radio Komsomolskaya Pravda, an advocate of science and a host of multiple signature programs, Maria has been being on the air for more than 20 years working at radio stations as Monte Carlo, Europe Plus, Hit FM, DFM, Mayak & RSN. While loving a good sleep, she hosts an everlasting morning show! 'Well, it cannot be done without me,' says Masha.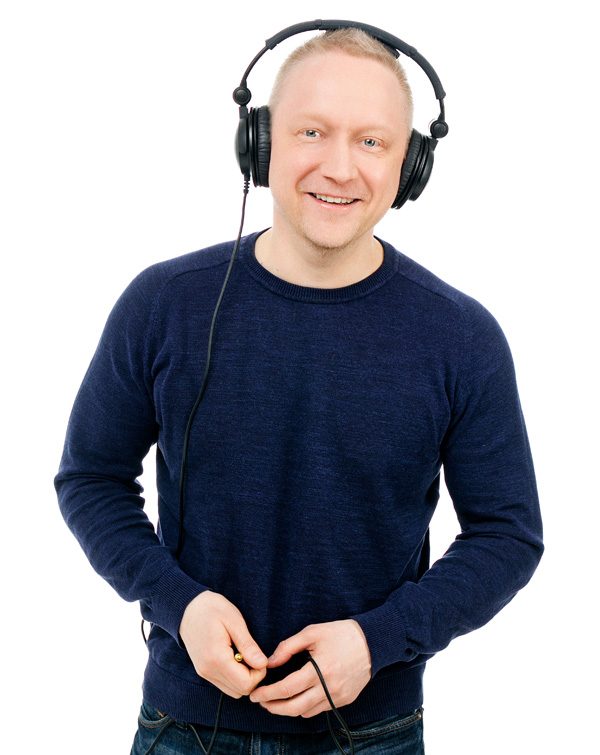 Vladimir Udaltsov
DJ and host at such radio stations as Maximum, Saint Petersburg, Rox, SportFm, Tango, Hit FM, Carnaval, Vostok FM, Radio7 On Seven Hills Moscow. Vladimir started his career on radio Maximum at the times of legendary Mikhail Kozyrev in the morning show Larks on the line, and Kostya Mikhailov and Olya Maximova. He helped start-up such radio stations as DFM & Energy.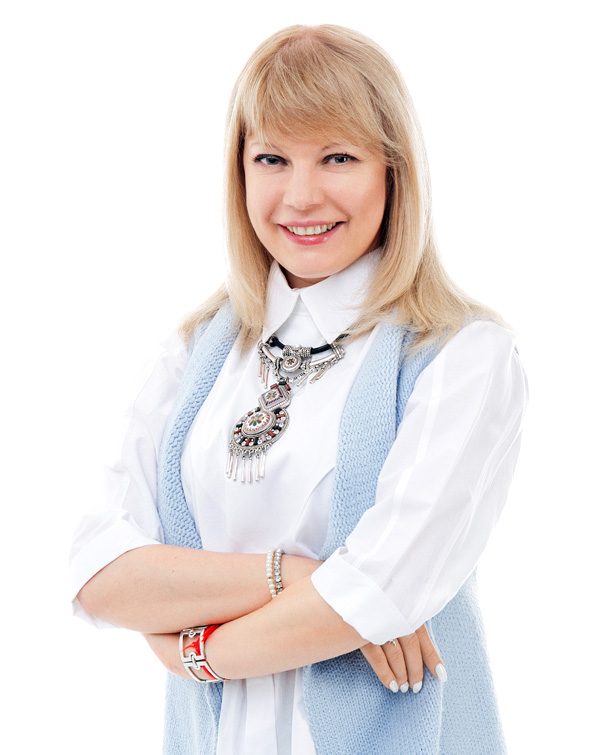 Elena Kirlichenko
Creator of the School of Correct Speech of Elena Kirlichenko and an author of speech and sound technique methodologies, Elena graduated from VTU college named after M.S. Shchepkin with the diploma in 'Drama and movie acting / Actor of speech genre.' She also worked as TV director and chief director in the advertising agency ZiG-ZaG Production TV Studio.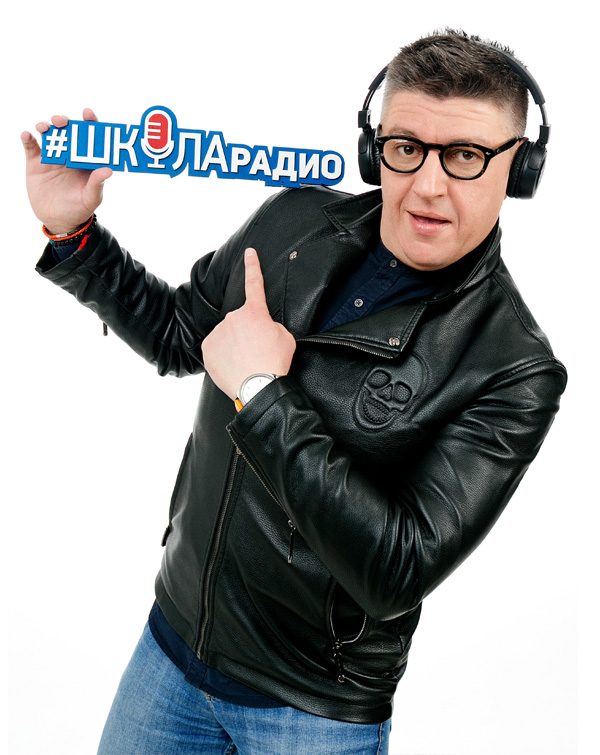 Igor Bogdanov
Program host of Disco of the 80s on Autoradio 90,3 FM, producer on The First Popular Radio, host of morning show Blondes show and a host of his signature show G Spot at radio Chocolate.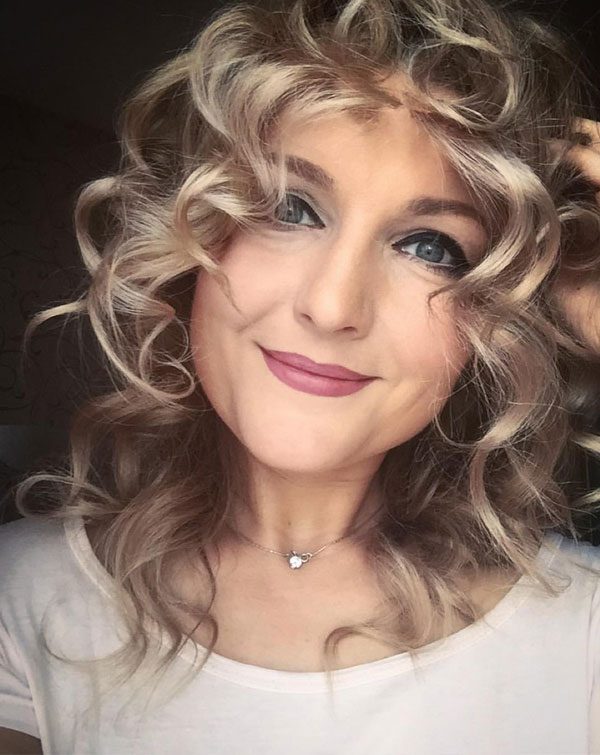 Svetlana Molodsova
Now a host Retro FM shows, Svetlana used to work at the radio station Dynamite. She is broadcasting speaker and a special program host on radio Nika (Sochi), an art director of the entertainment center Propeller (2005 till now). From 2005 till 2017 Svetlana was morning broadcasting host on radio Humor FM. In 2011, she was nominated for Radio Mania national annual award in category 'Music Broadcasting.'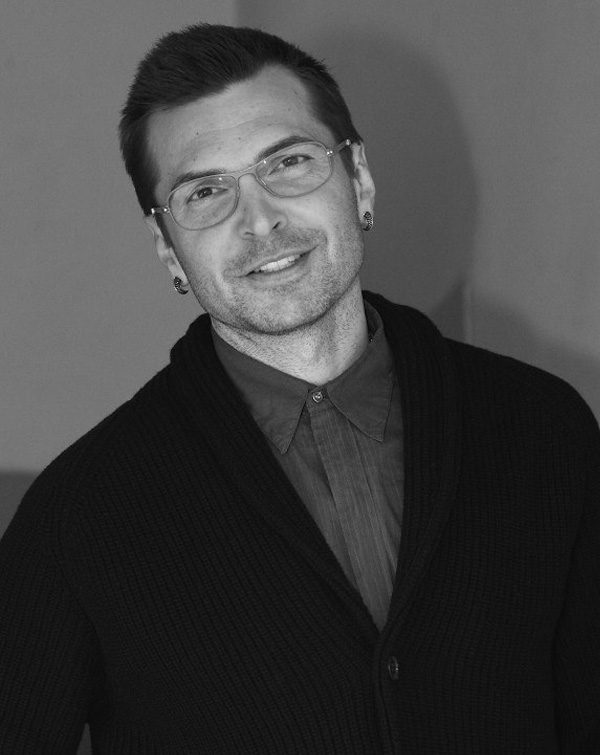 Alexandr Anatolyevich
Now a show host on Megapolis FM and a TV broadcaster on Fashion TV, Alexandr started his career as a DJ on Radio Rox and later on HitFM. He invented the program News Block on channel BIZ-TV. Since then, the channel changed its name to MTV Russia but the program stayed the same without changes with Alexandr Anatolyevich as its host. Alexandr is a host of the 5th season of Factory for the Stars and a reality show on Ren-TV. He was filmed in clips and movies. Now, Alexandr Anatolyevich hosts private and club parties in Moscow. He is a creator and a vocal for the DJ group Menzo DJ's and a host of the show Hit on channel Russia-1. Alexandr also teaches Image creation course at the popular music school School of DJ Groove.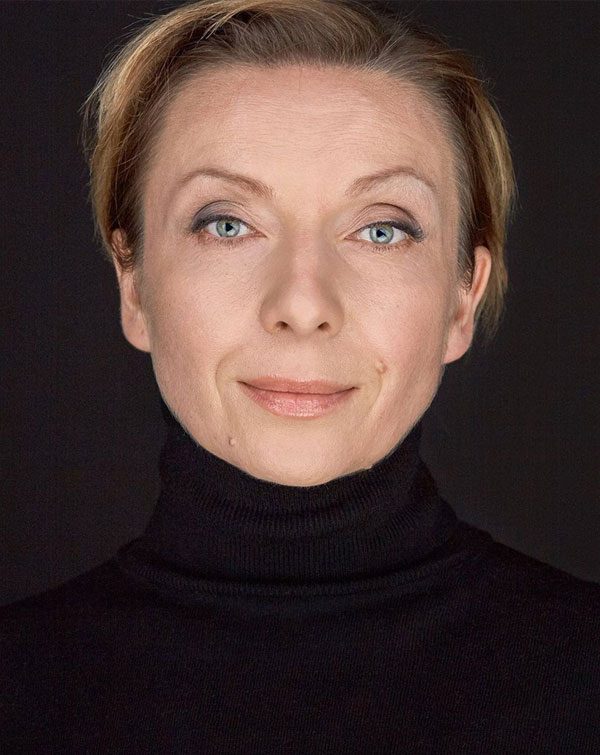 Irina Kontoreva
Irina is a creator of Vacancies for good people (vdhl.ru.) She has a 17-year experience on the radio (Autoradio, Moscow FM, radio Vesna etc.) Irina reads lectures on such subjects as How to look for a job if you do not have an experience? How to respond to a vacancy? What is more important for an employer – education or skill? Which social media are in favor among radio bosses? What to pay attention to in order not to be cheated? What you should not show in your resume, Letter of recommendation instead of 'Hello, what is the compensation?'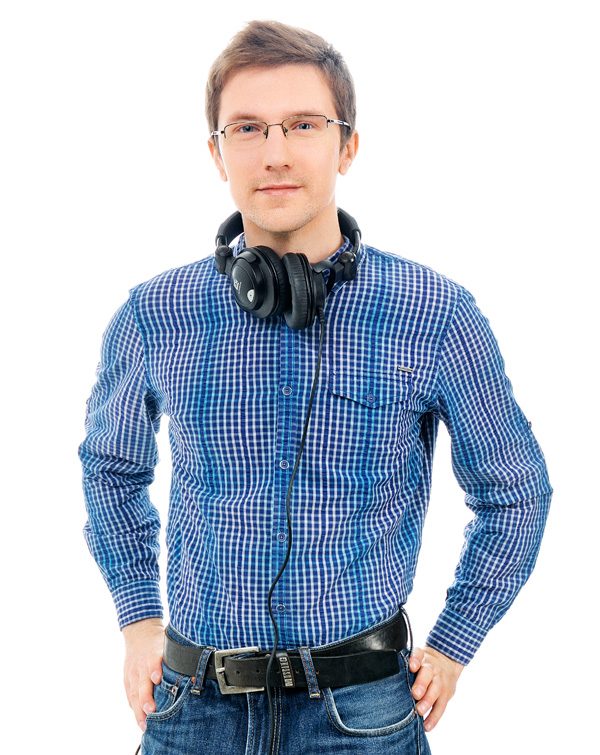 Petr Dmitriev
Today a program director on Radio JAZZ, Petr has been working on the radio since he was 16 years old. He started as an intern on radio Maximum during the times of the famous hooligans Bachinsky and Stillavin. He graduated from GITR as a sound director and worked as one at EMG where he did promo actions, commercials and jingles. Petr was involved into a multiple of advertising campaigns and special projects. In 2016, he switched to Radio JAZZ as a music director. In 2017, Petr started his own program and became a program director.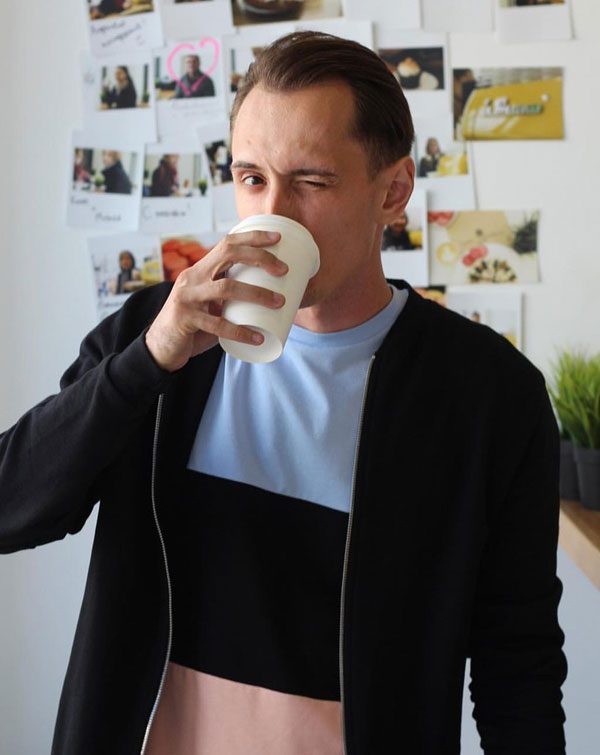 Alexey Maximov
Broadcasting director of radio Sok (Juice), Alexey also is a music editor at the radio station Best FM after having worked as a show host on Radio Premium. He also worked on UFM, Yunost FM, Radio MV, Pioner FM. He is broadcasting director, music director and DJ on the channel Bridge Media (Rusong TV, Bridge TV, RTGTV.)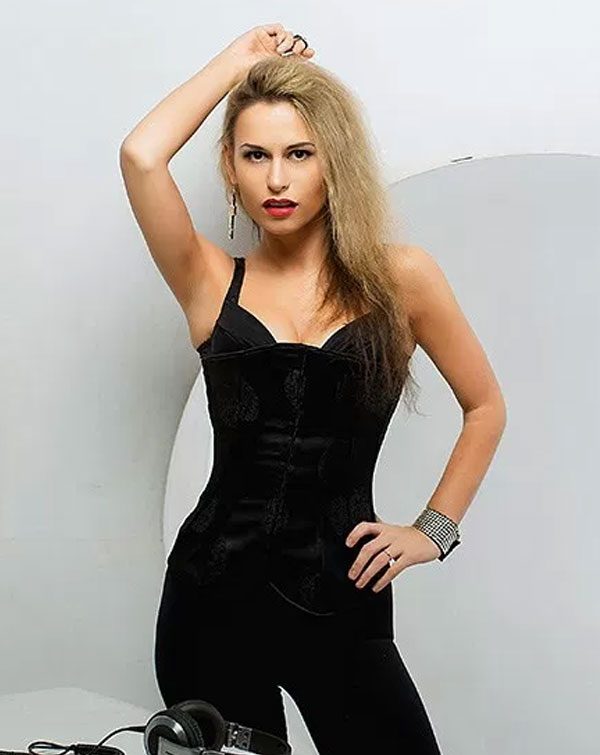 Yulia Pago
Now a host of the morning show on DFM, Yulia used to host her own show Body parts on Hit FM. She is a DJ and a singer and has been hosting dance programs for more than 13 years at such radio stations as RECORD and DFM. Yulia is one of the PromoDJ top 100 professionals in the categories 'DJ,' 'Singer,' 'Musician' and a top 10 of the best singers of Russia Top Award.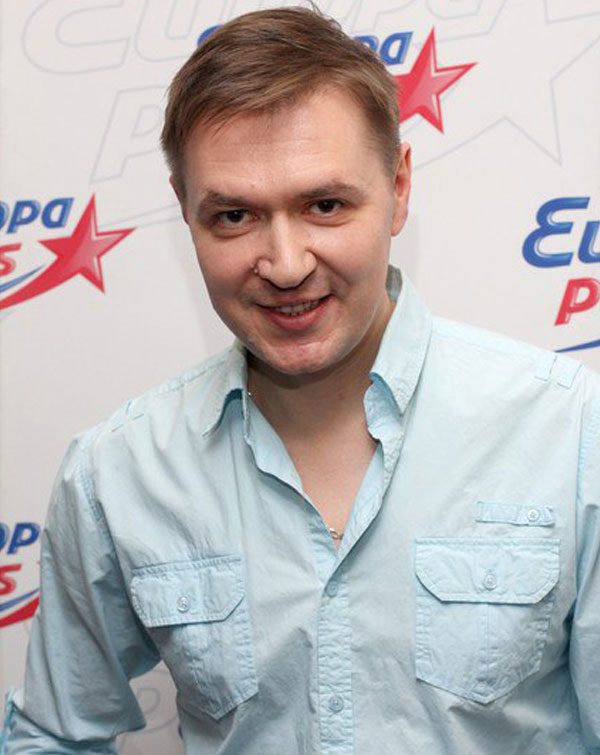 Alexey Manuylov
A top host at the radio station Europa Plus. Besides his work on the radio, Alex also did live broadcasting on such TV channels as 7TV, Dvizhenie and Stolitsa. On the channel Stolitsa he hosted a program Night Guest.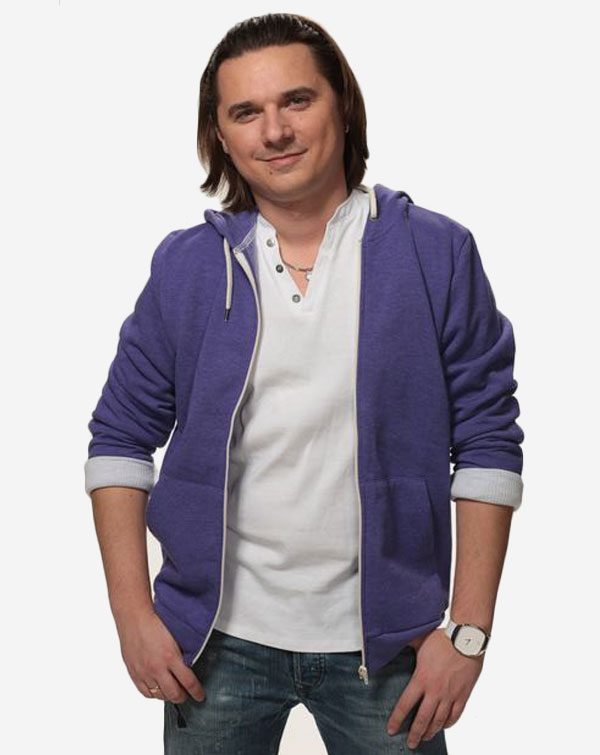 Vsevolod Polishchouk
Music program host on Europa Plus and a brand-voice of TV channel TNT. Vsevolod is an actor.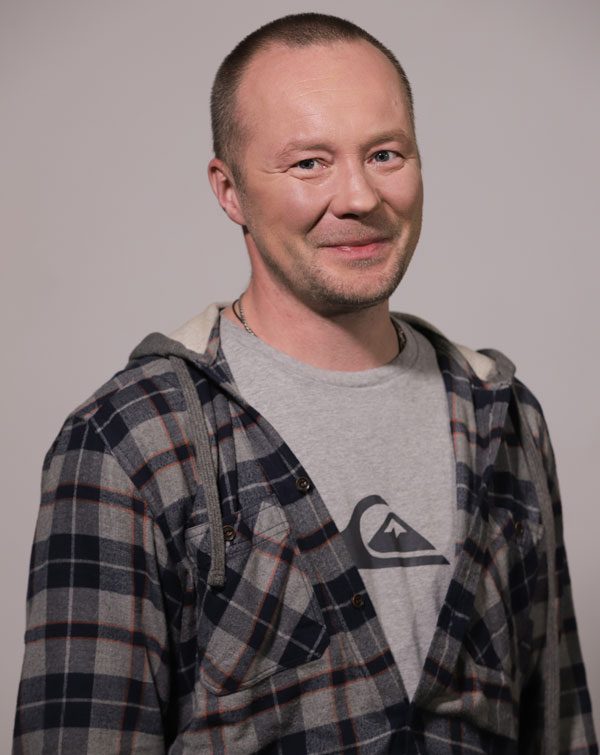 Yuriy Pashkov
Radio and TV host and wake-boarder, Yury's 1st radio project was about animals – he hosted a show about live nature on radio Russia. Later, he worked on Silver Rain and 106.8 FM. Yuriy's most famous radio show is his morning show on radio Maximum that he hosted with his friend Pavel Kirillov. This duo of morning larks 'sang' for the whole country, becoming truly legendary. His evening show on radio Maximum 'The Pashkov's House' also became very popular. Yury is one of the creators of TV channel MTV-Russia, launched in September 1998. Yury has been its music director for 1 ½ years. In 2004 he became a VJ at the music channel Mus TV, having switched back to MTV-Russia later on. During his work on TV he created many different programs devoted to rare and extreme sports. He is also a host of radio Maximum biweekly show 'Accessible Extreme: Radio Version.'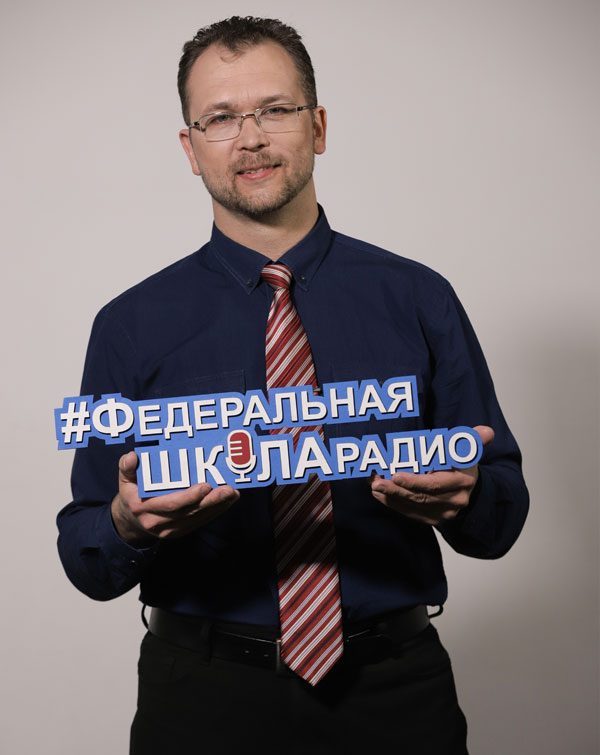 Alexandr Koshelev
Graduated from Russian State University of Economics in Saint Petersburg in 1998. Alexandr is a program director on Dorognoe radio and Radio Vanya. Dorognoe radio has the 2nd largest day time audience radio station in Russia; its also the all-time leader among radio stations in Saint Petersburg as it has the most amount of listeners there.
Dmitry Gubin
Russian journalist, the brand face of the channel Highly Classified, a newscaster of the publishing house Kommersant, host of Dissenting opinion on Eco of Moscow, Dmitry hosted A Mayor's hour with Sobchak, Vesti (News), Vremechko (Time) and worked in London on BBC World Service. He worked at the program Temporary Reserved with Dibrov on TVC and Big Family with Kharatian on channel Russia. Dmitry hosted 10 talk and morning shows on Radio Russia, Mayak, City FM, Vesti FM, Komsomolskaya Pravda.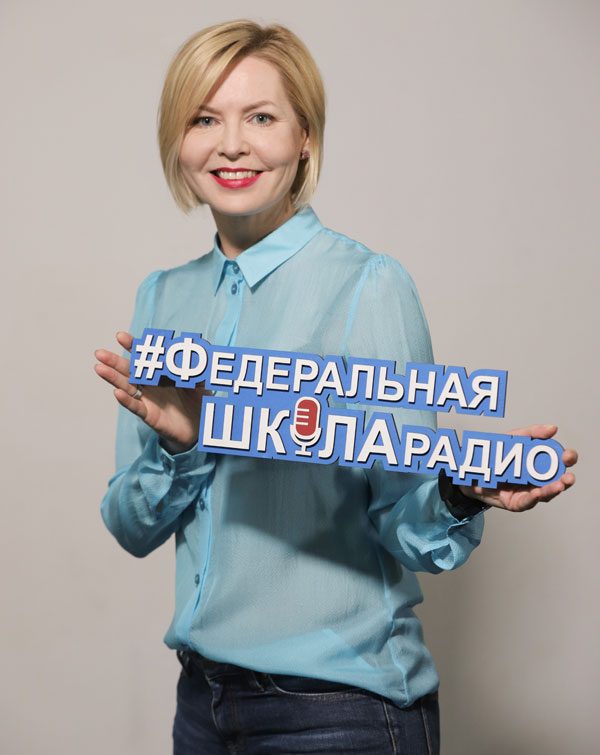 Tatiana Kouznetsova
Chief editor of Our Radio, Tatiana is an all-time host at the radio station since its first broadcasting in 1998. Her radio nickname is Blonde Tanya. Every day she is on the air in Rock and Roll, a breakfast-lunch-and-dinner show.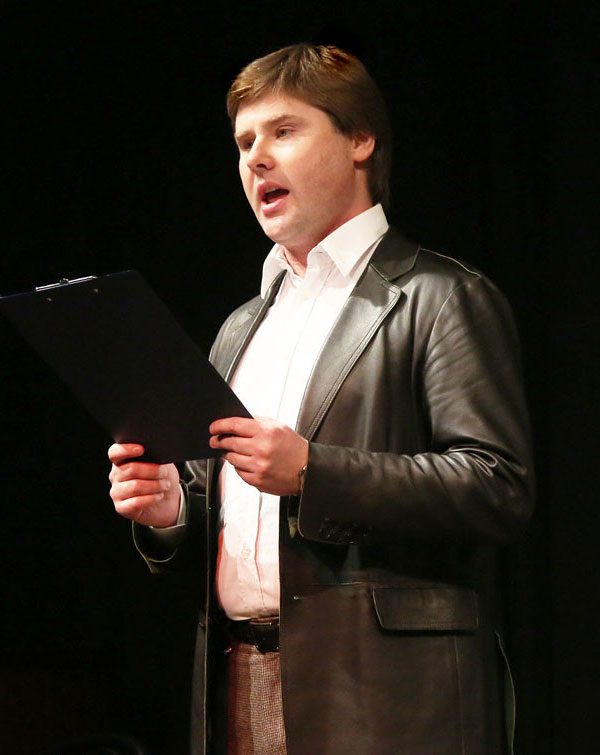 Dmitry Koshmin
Professional actor and business trainer, senior lector at the school VTU named after B.V. Shchukin, School and Studio MHAT and Russian State University of Performing Art in Saint Petersburg, Dmitry is a laureate for Russian Award in Reading Performance named after A.S. Pushkin. In collaboration with the Union of Theatrical Workers of Russian Federation, he teaches with the aim to support Russian theater abroad, in CIS and the Baltics.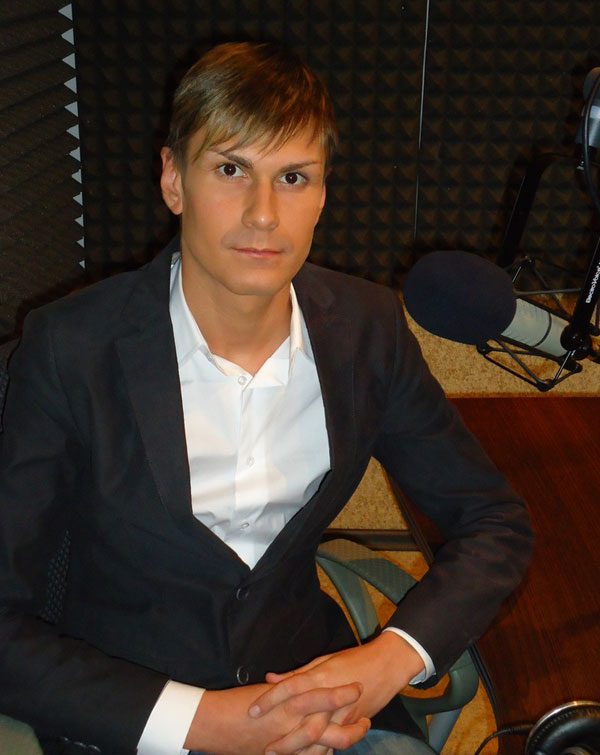 Dmitry Chernikov
Dmitry works on the radio since 2001. He has experience of working at 17 radio stations where he held different positions – journalist, editor, broadcaster, program director. The longest relationships include Autoradio, Europa Plus, Business FM. Today, he is a host of the most popular music program on Autoradio 'Disco of the 80s'. He also creates and produces special radio and TV projects. Dmitry is a winner of the 'Golden Feather Award' established by the Union of Journalists of Russia.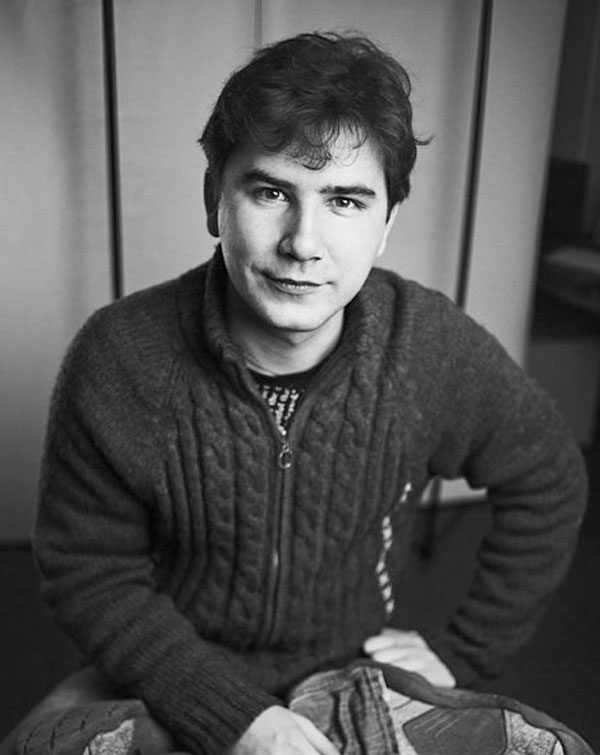 Dmitry Kharitonov
Program director at the radio station 'Like FM.' For more than 9 years, Dmitry has worked as chief editor and an info program host on radio ENERGY. He started his career in 2000 in Ivanovo where he worked at the regional radio staton Radio Most. He teaches the course 'Contemporary radio journalism' at Moscow universities.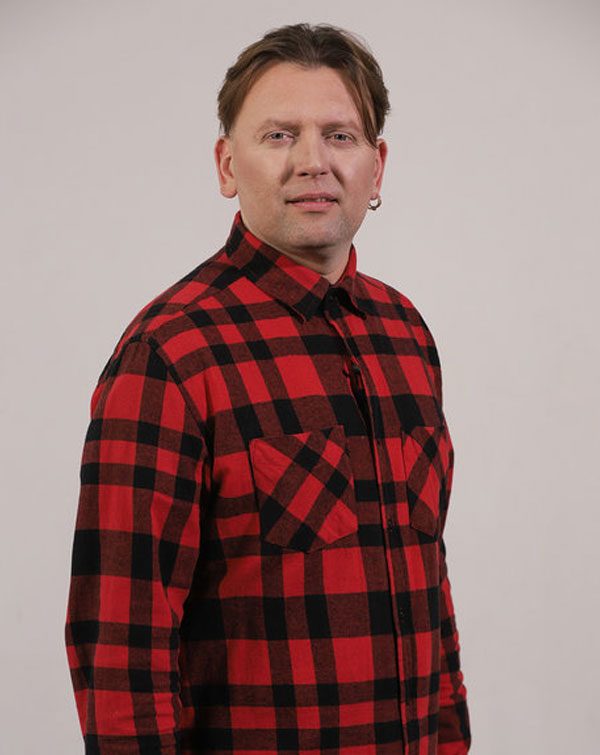 Denis Krasin
St. Petersburg
Denis hosts the morning show Waker-Uppers on Radio Record. In 1996 he started his work on Radio Rox in Sevastopol. In 1998 he was on Radio Baltika in Saint Petersburg. From 1999-2008 he was top host of Europa Plus, where he broadcasted, hosted request shows & held interviews with recognized Russian and foreign stars, co-hosted a show with Roman Trakhtenberg called 'Roman Without End,' hosted morning show on 100 TV and a program Star Talk on channel Discoteka TV. In 2008 he joined Radio Record and became an author and host of the podcast project 'Three Gade' show.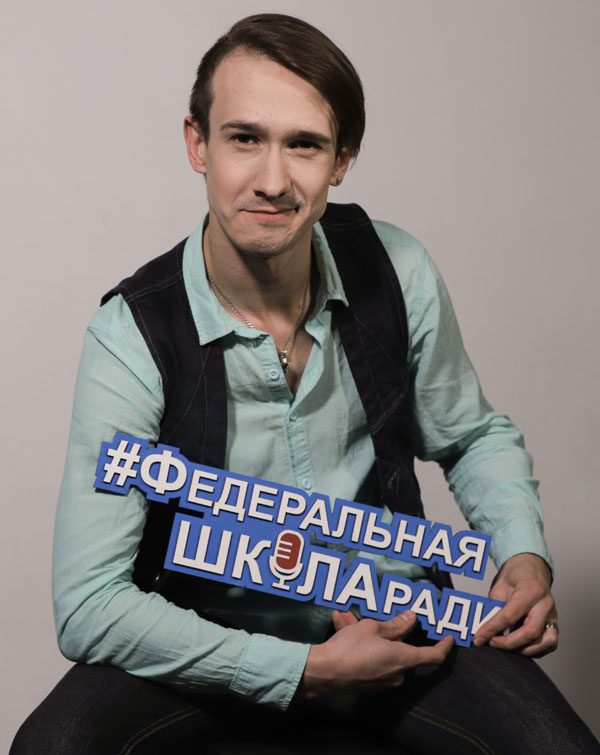 Igor Vikoulov
St. Petersburg
Radio broadcaster, program and editing director on Retro FM and Autoradio Arkhangelsk, Igor is a drama and movie actor. He is a leading actor who played more than 20 characters during his acting career. Igor played in such Saint Petersburg musicals as 'Two Arrows,' 'Oscar and Pink Lady & Letters to the God.' Igor played in a short movie 'The Seventh' by Ivan Stebounov that was nominated for Kinotavr Award. Other acting achievements include acting in the movie 'Moments in Life' by Alexey Perkov (a participant of Russian-Norway Movie Festival), being a theatrical teacher, a 2nd director and an art director of such dramas as 'In a Ravine,' 'Kid's Happiness' & 'A Ball for the Thieves;' a sound director of dramas 'Fidler on the Roof' and 'Zoyka's Flat.' Yury is a showman, an acting teacher and a curator of the International School of Radio.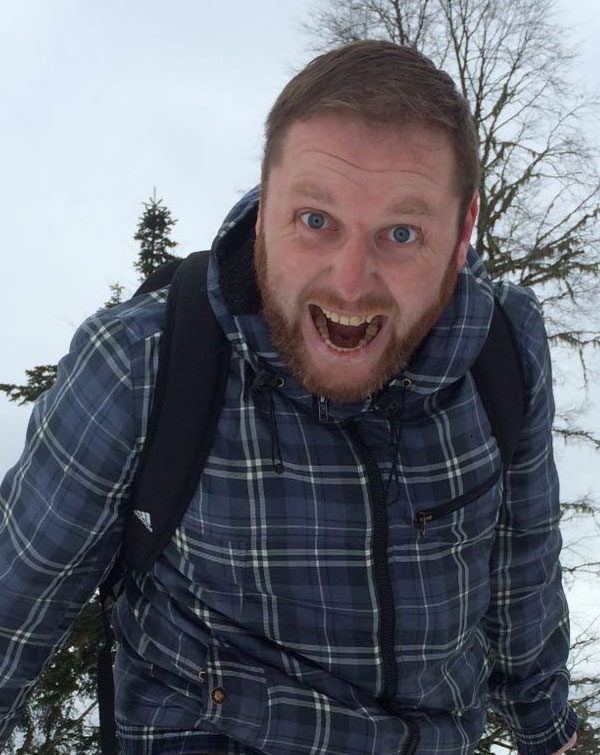 DENIS KOLMOGOROV
KRASNODAR
Программный директор «Ретро FM Краснодар». Звукорежиссёр, новостник. Также являлся информационным редактором радио «Новая Россия», был журналистом «Радио Рокс Регион». Вёл эфиры на «Радио 7» и «Милицейская Волна» в Краснодаре.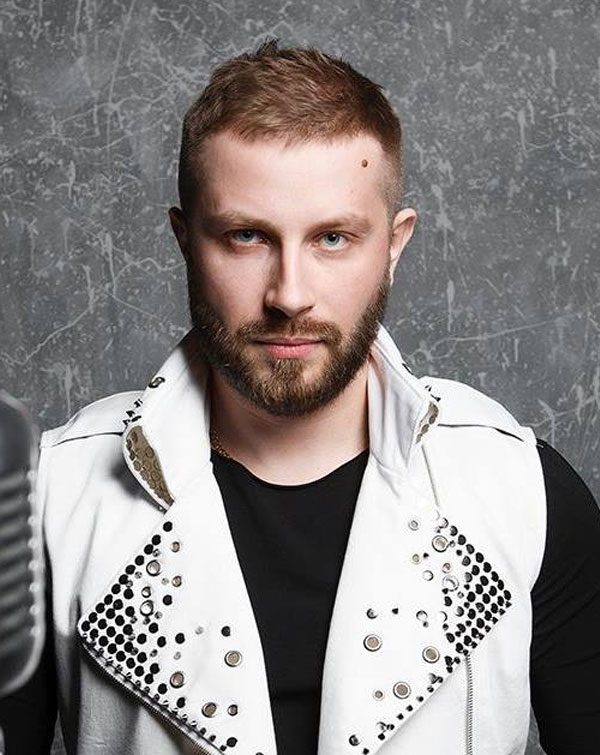 Igor Berezun
Izhevsk
Программный директор и генеральный продюсер медиа-группы «Новое Время». Ведущий эфиров на «Радио Рекорд», «Европа плюс», «Ретро ФМ», «Авторадио», «DFM» и «Юмор ФМ» в Ижевске. Вывел в Топ 5 все радиостанции холдинга «Выбери Радио» в Ижевске по рейтингам TNS. Фронтмен группы «Кофеин».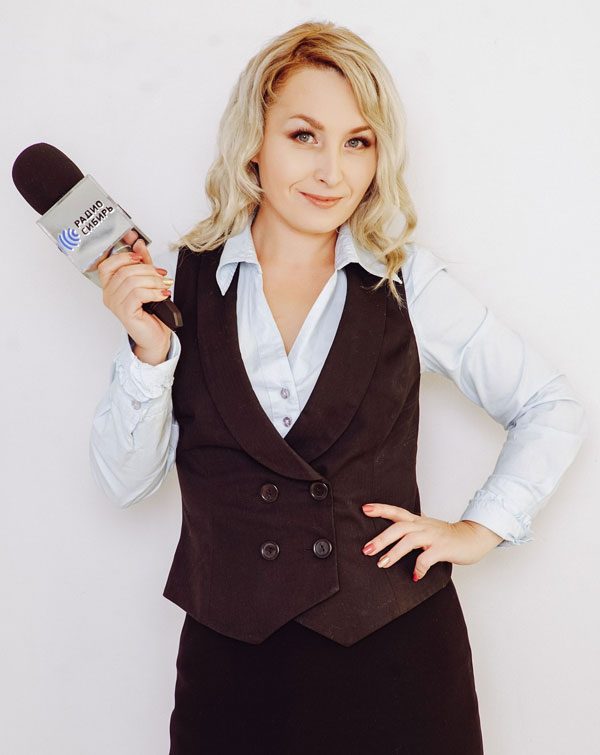 ELENA BAZHENOVA
Ulan-Ude
Шеф-редактор новостной службы радиостанции Сибирь. Окончила Байкальский Гуманитарный Институт по специальности психология. Ранее работала в ГТРК Бурятия, раздел новостей. В журналистике более 10-ти лет. Лауреат республиканской премии журналистов в 2014 году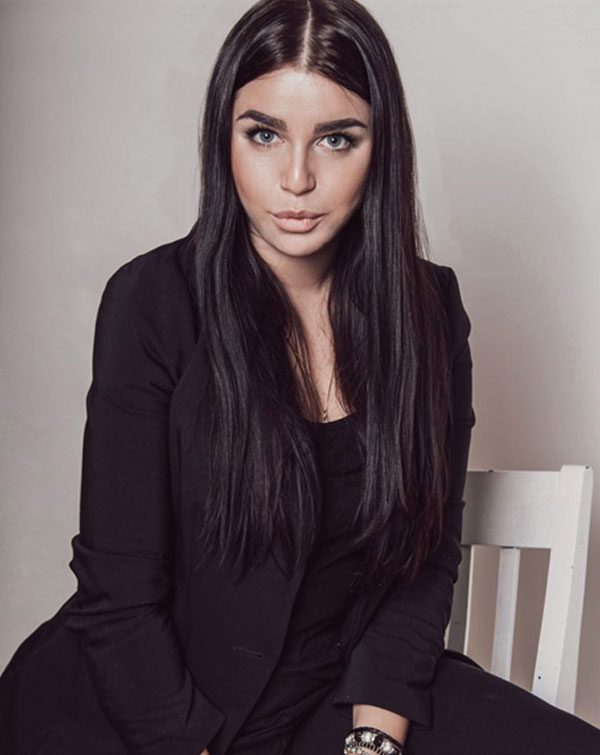 VICTORIA MEDVEDEVA
IRKUTSK
Директор «Love Radio» в Иркутске, шоу «Big Love Message». В прошлом – исполнительный директор радиостанции «DFM», а также радиостанции «Рекорд». Закончила сибирско-американский факультет менеджмента в Иркутском Государственном Университете.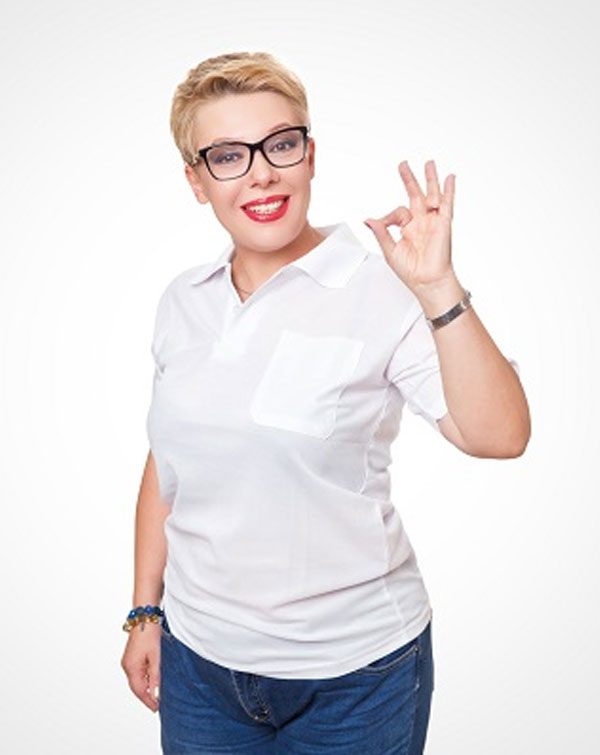 DIANA SNEGINA
ALMATY
Ведущая на радиостанции «Ретро ФМ», легендарная ведущая программы «Жди меня» на «Первом канале» Казахстана, в прошлом – ведущая «Европы Плюс». Региональный директор проекта «LuckyTurtle», завоевавший сердца многих модников в странах СНГ.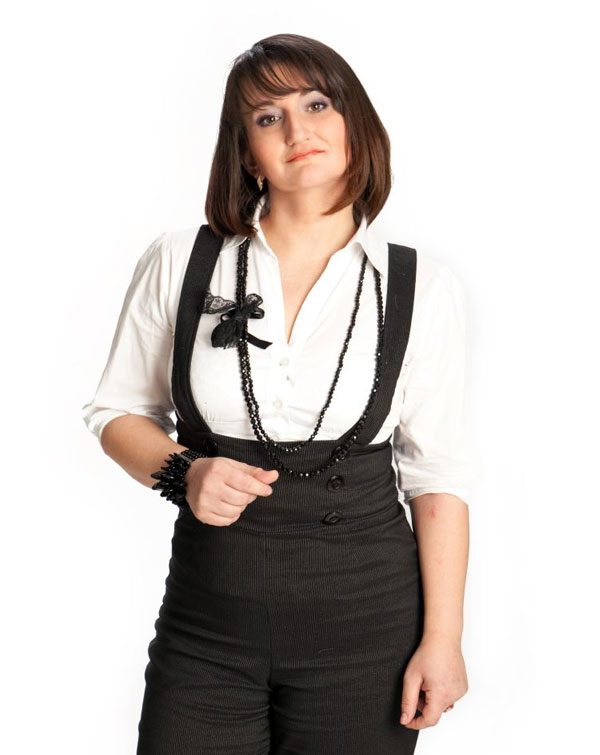 IRINA Rudkovskaya
NOVOSIBIRSK
Руководитель службы радио ГТРК Новосибирск. Лауреат Национальной Премии в Области телевидения в номинации «Лучшая телеведущая», г. Бишкек. В прошлом – программный директор радио «Юнитон».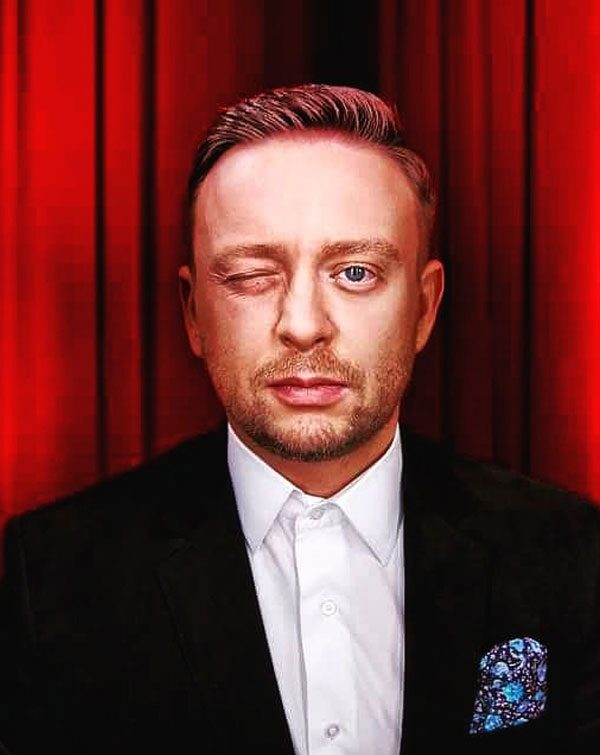 DENIS VAVILOV
MINSK
Программный директор и ведущий программ «Был бы повод» и «Рокс-парад» радиостанции №1 в Беларуси «Радио РОКС». Журналист («Женский журнал», «Город женщин», «Доберман», «Музыкальная газета»), радиоведущий («Радио МИР», «Радио ОНТ», «Новое радио», «Народное радио», «Wargaming-FM»), шеф службы новостей («Радио ОНТ», «Новое Радио», «Народное Радио»), диктор-brandvoice. Стаж работы на радио 20 лет.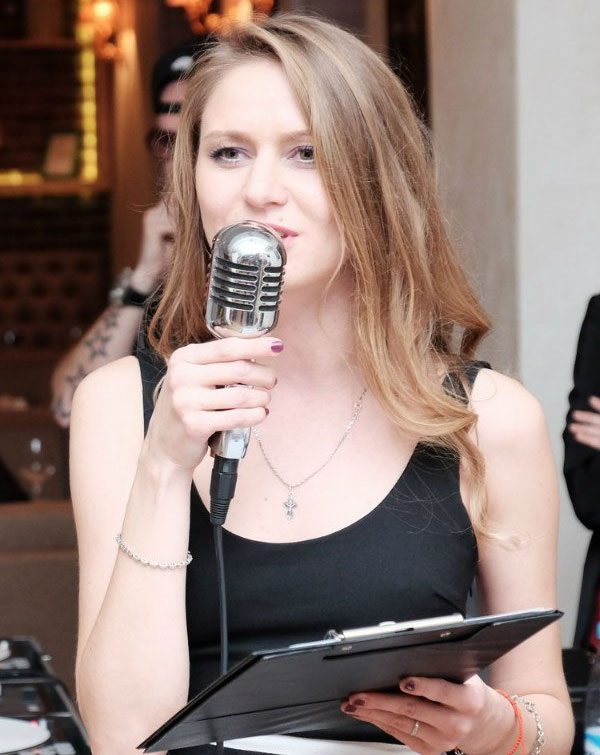 Ulyana Shubko
GRODNO
Старший преподаватель кафедры журналистики ГрГУ им. Я. Купалы. Опыт работы в сфере радио и ТВ - более 15 лет в качестве радиоведущей, телеведущей, автора ТВ и радиопрограмм, рекламных проектов, редактора. Исполняла обязанности музыкального редактора «Радио Гродно», начальника информационного вещания телеканала «Гродно плюс», работала начальником отдела радиовещания «Радио МFМ».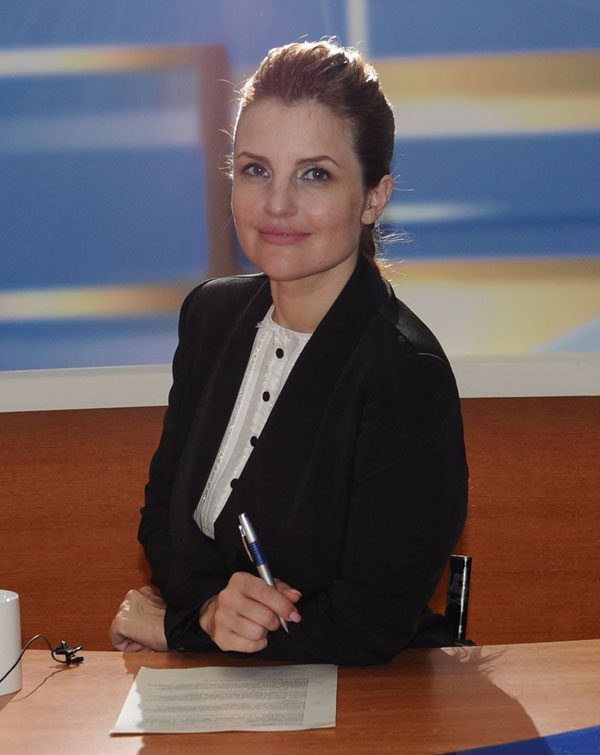 NATALIA PREOBRAZHENSKAYA
Balakovo
Главный редактор радиоканала «Экспресс» и «Юмор ФМ» в Балаково. Режиссер рекламы, ведущая новостей на канале «ТНТ-Экспресс», звукорежиссер. Работает на радио с 1996 года, начинала ди-джеем радио «Экспресс». За плечами - авторские программы и рубрики, сотни рекламных роликов, сюжетов, фильмов.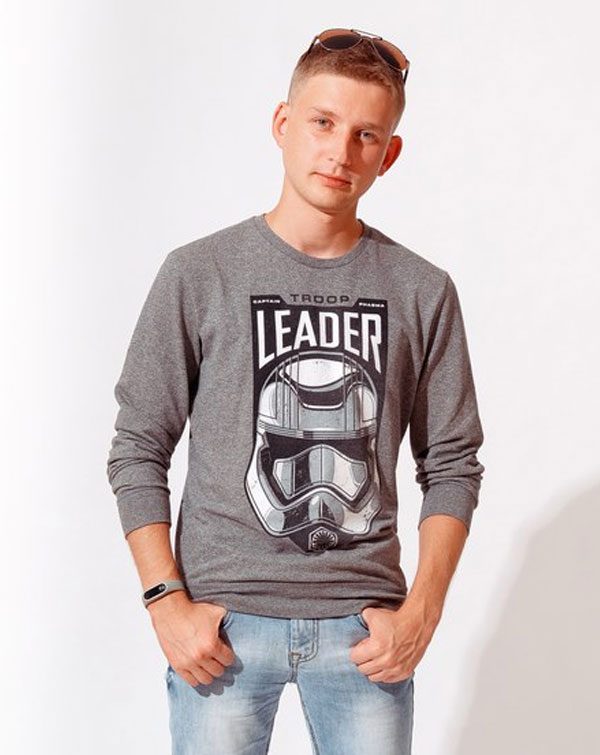 ALEXEY YASENEV
SIMFEROPOL
Автор, продюсер и ведущий утреннего шоу «Пиратская Бухта» на главной развлекательной радиостанции Крыма - радио «Море». Редактор и ведущий новостей. Работал на множестве столичных телеканалов в качестве корреспондента, был специальным корреспондентом областного телевидения. Ведущий информационно-аналитической программы «Своими Словами» на радиостанции «Столица ФМ». Вёл утреннее шоу «Части Тела» на «Хит FM».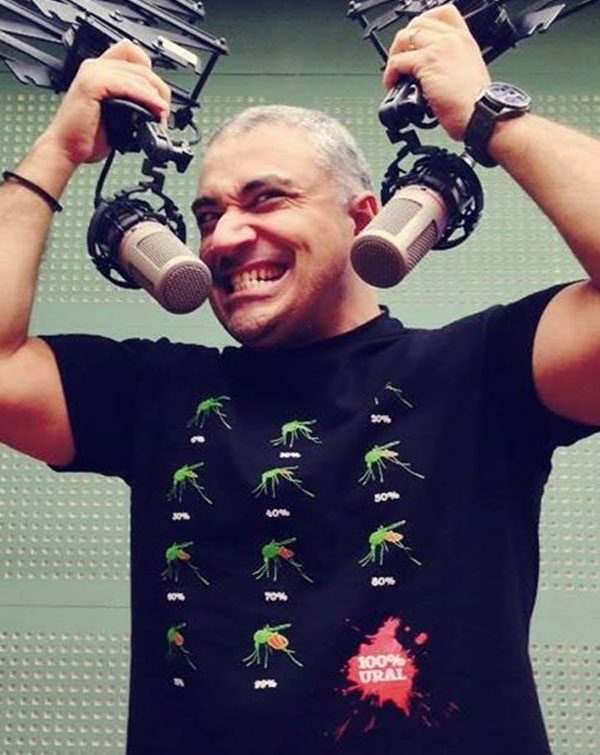 YGOR GLUMOV
YEREVAN
Ведущий на радио «Ван», утреннее шоу «Глумово утро». Программный директор, начальник креативного отдела, руководитель продакшн студии. Обладатель премии Попова в номинации «Лучший мужской голос». Премии: Лучший ведущий «Национальная музыкальная премия 2004 год», «Народный журналист 2009 год», IATR международная теле- радиоакадемия, «Специальный приз» Новый взгляд на радиожурналистику 2010, Академическое призвание за инновации в области радио.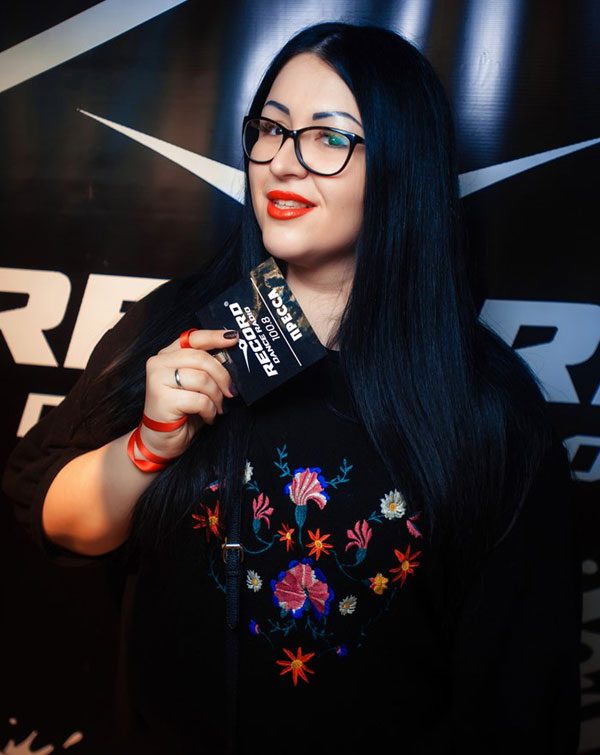 CATHERINE STEBNEVA
ORENBURG
Программный директор «Радио Рекорд», «Радио Дача», «Дорожное Радио» и ведущая «Радио Рекорд». 10 лет в эфире. Ведущая шоу вечернего спокойствия «SUNSET» на «Радио Рекорд», куратор тематических внеэфирных спецпроектов. Телеведущая. Специалист по связям с общественностью и рекламе.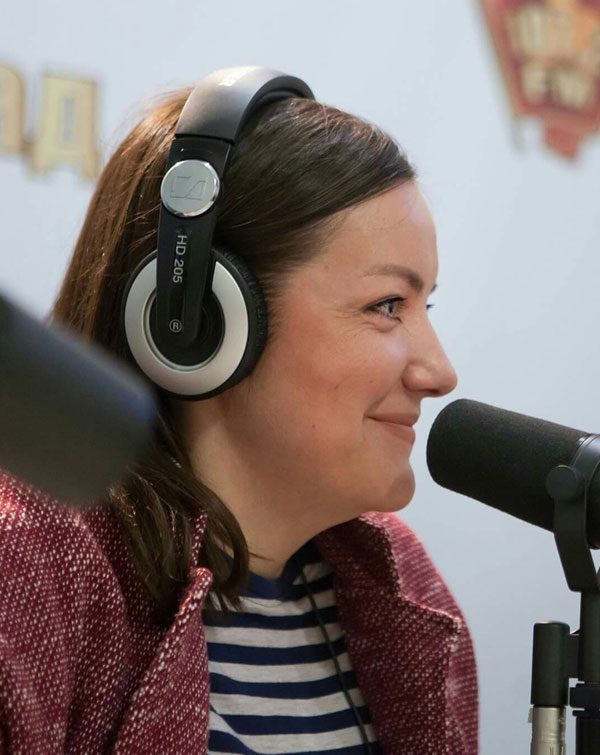 OXANA AKMAEVA
KALININGRAD
Журналист, работает в сфере радиовещания с 1994 года: ведущая на «Балтик Плюс» (Калининград), ведущая и музыкальный директор на «Радио БАС» (Калининград), продюсер и программный директор на радиостанции «Серебряный Дождь» (Москва), ведущая и продюсер на «Комсомольской правде – Калининград», пресс-атташе оргкомитета «День Города».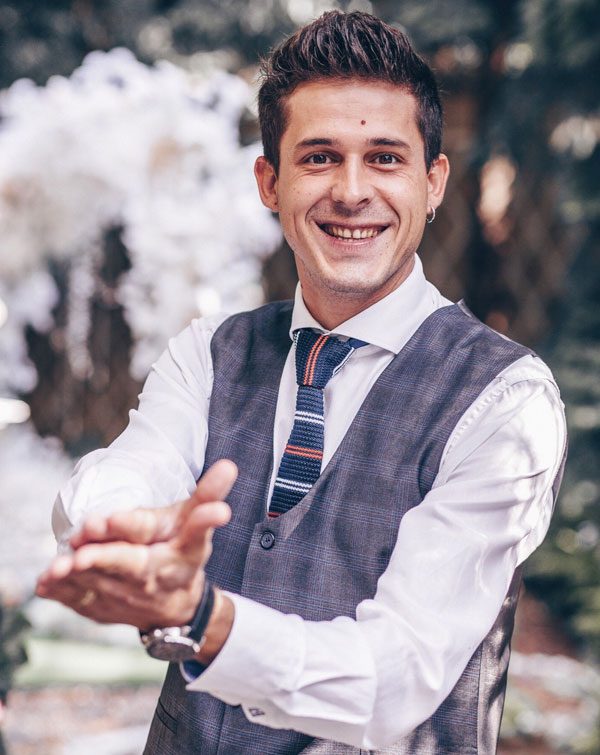 ILYA TABUEV
SAMARA
Ведущий на радиостанции «DFM» и на телеканале «МатчТВ», а также ведущий торжественных мероприятий.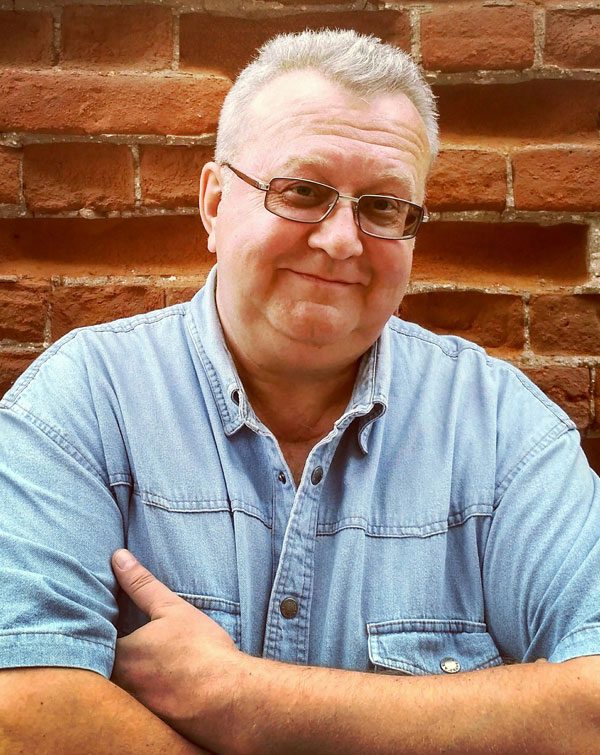 VLADIMIR MARYASHIN
TOLYATTI
Программный директор, музыкальный редактор и ведущий на радиостанции «Август».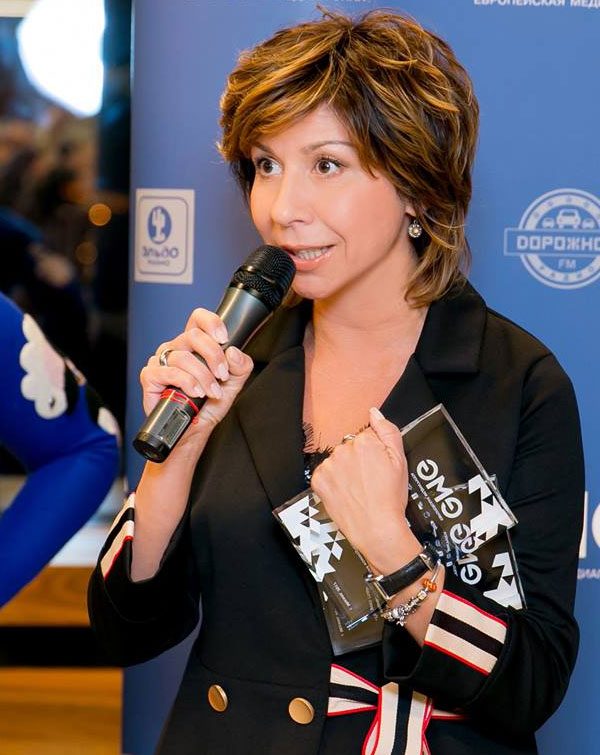 TATYANA KRINITSYNA
OMSK
Программный директор СМГ, радиоведущая. Закончила ОмГУ, Филологический факультет, начинала свой карьерный путь с позиции журналиста на «Европе Плюс Омск». Затем стала ведущей Утреннего шоу на «Европе Плюс Омск», а далее программным директором радиостанции. На сегодняшний день Татьяна является программным директором Сибирской Медиа группы (Европа Плюс Омск, Рекорд, Ретро FM, Авторадио, Маяк, Дорожное, Спорт FM в Омске).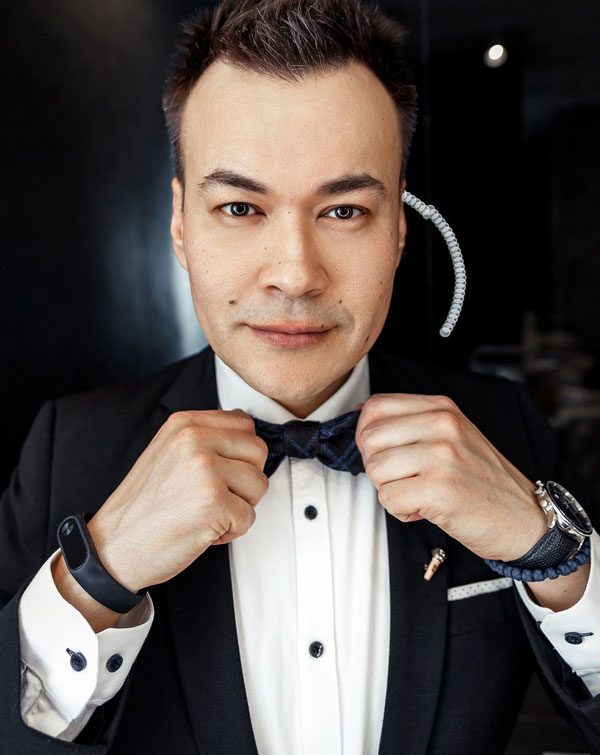 TIMUR SHKVAL
Tyumen
Ведущий эфира радиостанции «Красная Армия», главный редактор СМИ и программный директор «Дорожного радио» в Тюмени. В период работы в холдинге являлся директором программ радиостанций «Русское радио» и «Наше Радио» в Тюмени. С 1999 года и по настоящее время работает в медиахолдинге «Радио Западной Сибири». Имеет почетный знак ``Медиа Звезда``, победитель ``Бала прессы 2006`` в номинации ``Лучший диджей развлекательной радиостанции Уральского Федерального округа``(город Екатеринбург). В 2016 - «Ведущий года» по версии интернет портала Geometria.ru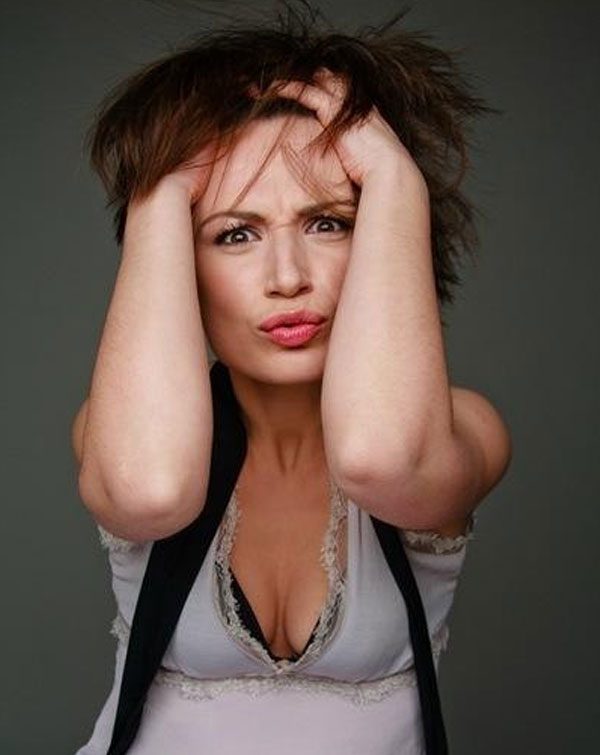 ANNA OSOKINA
YEKATERINBURG
Радиоведущая и продюсер программ на радио Energy Екатеринбург, Dfm, Русском радио, Радио Монте - Карло Санкт- Петербург.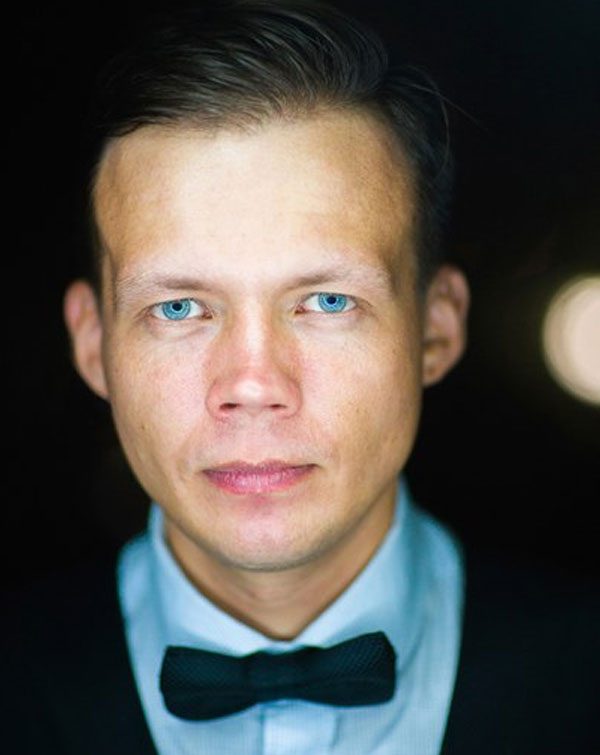 SERGEY SOROKIN
CHELYABINSK
Теле- и радиоведущий («ОТВ» - Областное телевидение, радио «ОЛИМП»), программный директор «Авторадио» Челябинск, «Наше Радио» Челябинск, «Радио 7 на семи холмах» Челябинск. Известный на Урале шоумен. Расскажет и научит как из стандартной диджейской подводки сделать шоу, покажет приемы, которые помогут оживить любую разговорную речь.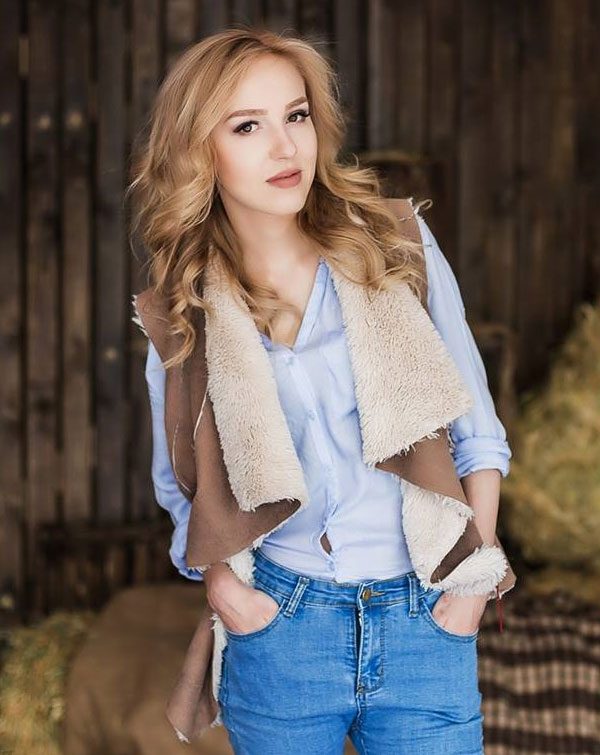 OLGA KOVALEVA
BISHKEK
С 2010 года ведущая прямого линейного эфира и вечернего шоу на радио ХитФМ Бишкек. С 2014 года ведущая и редактор утренних шоу на республиканских каналах. Журналист.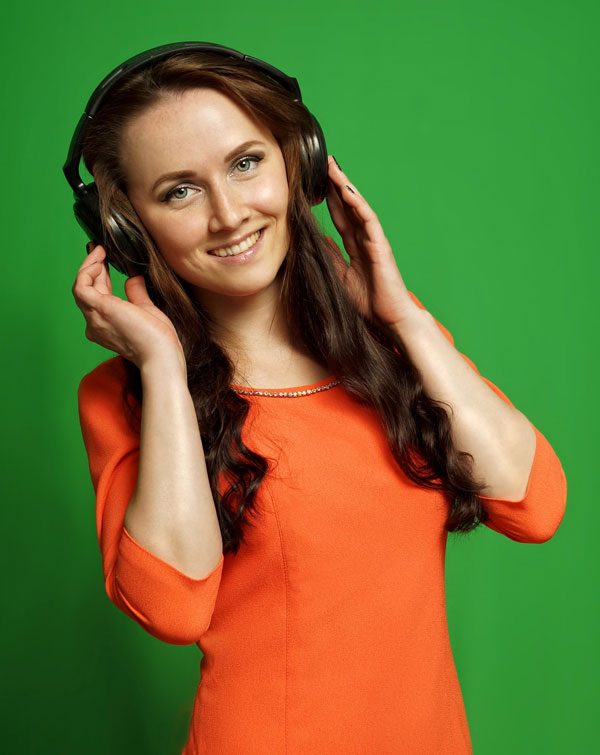 POLINA OVSYANNIKOVA
KAMENSK-URAL
Ведущая утреннего шоу, программы по заявкам, программы приветов и поздравлений, вечернего шоу, линейный эфир и хит-парад. Работала на Пионер FM и на радио Компас более трёх лет в прямом эфире.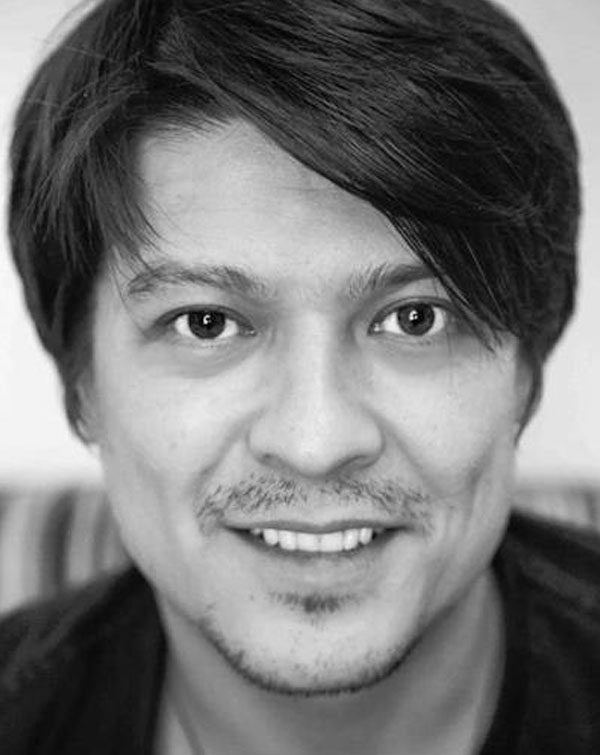 Daniel Serdcoff
TASHKENT
Daniel Serdcoff, он же Дониер Шамсиддинов. Человек, с более чем 20 летним опытом в области шоу-бизнеса. Шоу-мен, ведущий, автор и режиссер большого количества проектов, как на радио, так и на ТВ. Более тысячи проведенных мероприятий. За его плечами 18 лет на федеральном радио «Узбегим Таронаси», развлекательном и государственном ТВ.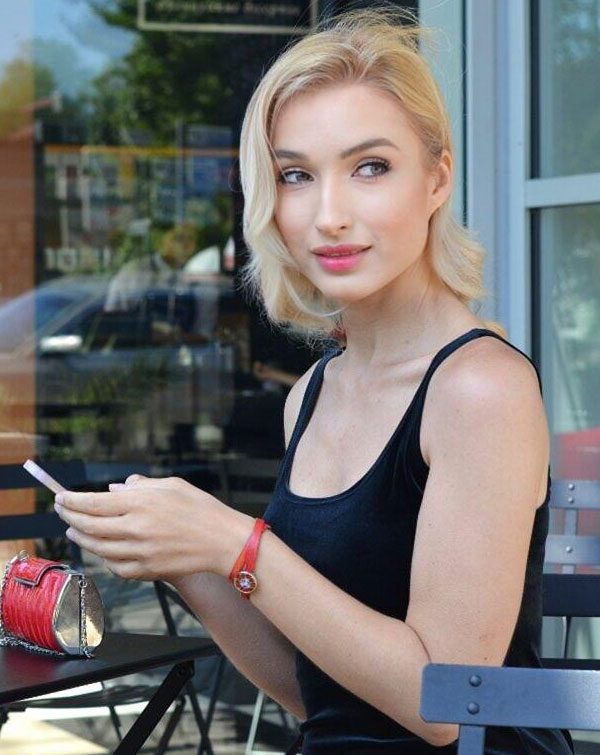 JULIA ROMANOVSKAYA
SOCHI
Продюсер и ведущая утреннего шоу «Profi-Тролли» на радио МАКС-FM Сочи. Ведущая «Chik Radio» (Монако). Преподаватель радиожурналистики в Питере, Минске и Сочи. Автор проекта о радио Getonair.ru. Автор мультимедийного курса «Стать популярным ведущим». Организатор премии RadioМай.
ANTON ZVUKOV
STAVROPOL
Программный директор и ведущий радиохолдинга СССР в Ставрополе (``Хит FM», «Радио Мир», «DFM», «Спорт FM», «Максимум», «Дорожное Радио»). Специалист аудио продакшн, звукорежиссер, диктор-универсал, брэндвойс, профессиональный диджей.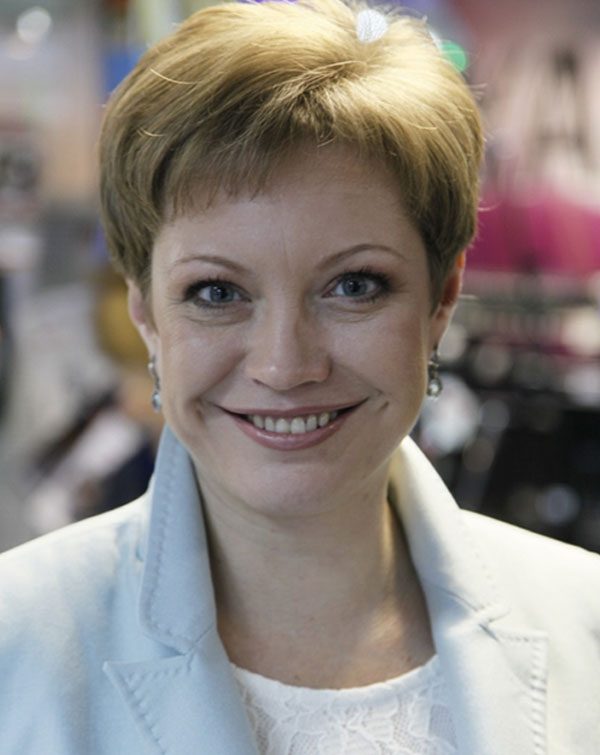 ZHANNA ZHURAVLEVA
Pervouralsk
Генеральный директор Уральского Медиахолдинга, преподаватель Екатеринбургского Театрального института. Опыт работы в СМИ - 25 лет в качестве телеведущего, редактора, автора программ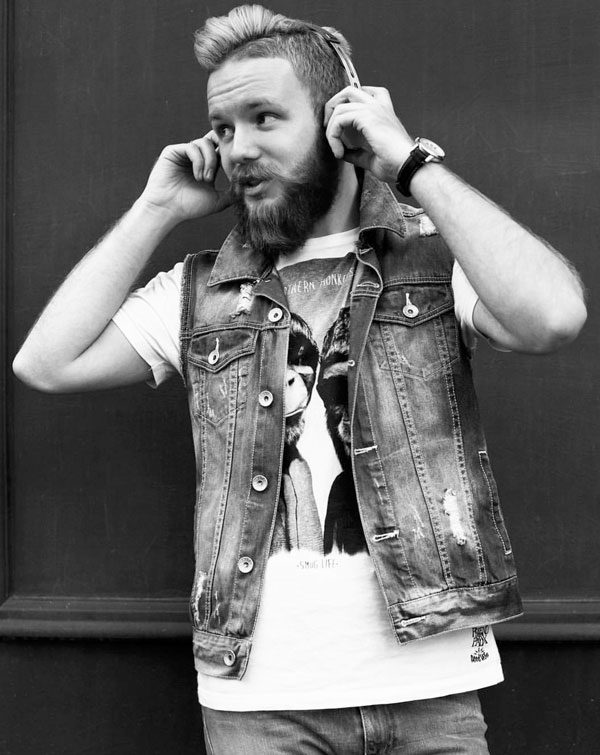 MAKSIM KIRIKOV
PETROZAVODSK
Ведущий программ на «NRJ Петрозаводск». Работал в эфире «Европы Плюс Петрозаводск, экс-главред городского журнала «PTZ», выпускник курса «Глянцевая журналистика» Алёны Долецкой. Со-основатель первого в Карелии бюро графического дизайна «Клюква».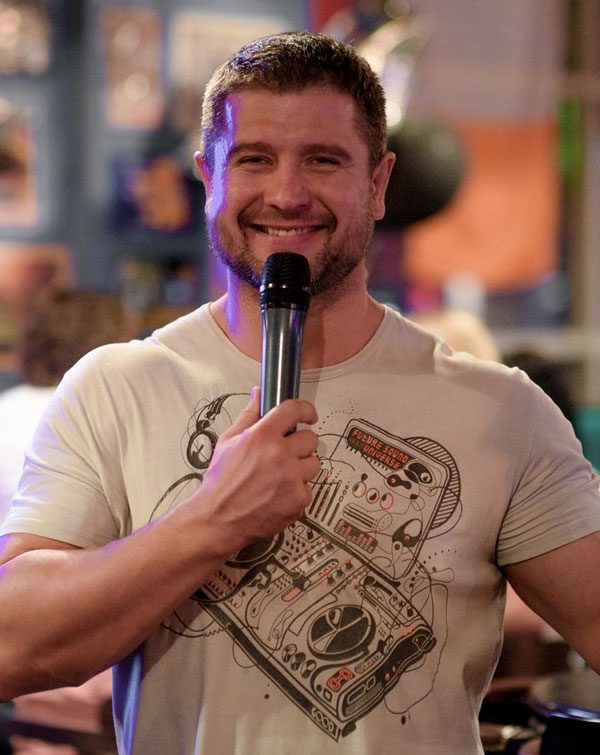 Oleg Sharapov
VOLGOGRAD
Программный директор «Love Радио» в Волгограде, ведущий дневного эфира на «Волгоград FM». Занимается озвучкой книг и дублирует фильмы. Помимо радио - DJ и МС, топовый ведущий мероприятий различного уровня.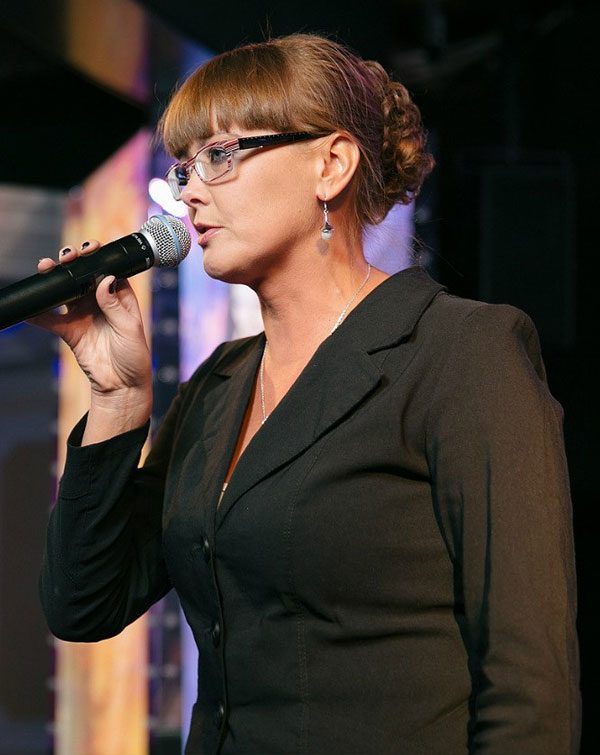 SVETLANA GOVORUNOVA
KAZAN
Радиоведущая, диктор, вокалистка. Вела программы и была музыкальным редактором «Булгар FM», ведущей эфира «Love радио» в Казани, программным директором радио «Рекорд» и «Ретро FM»; редактором и диктором службы информации телерадиокомании ТНВ; главным редактором казанского филиала «Авторадио», «NRG», «Юмор FM», «Детское радио».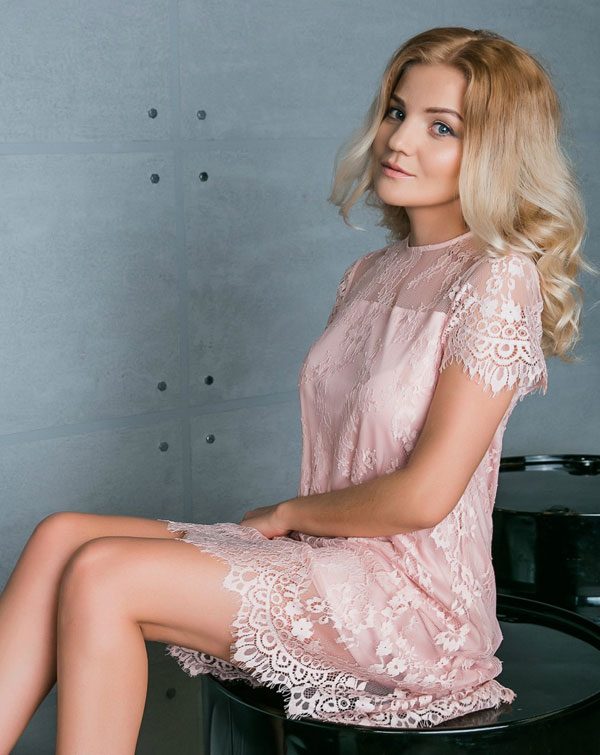 MARINA CHERNOVA
BELGOROD
Ведущая информационных программ на «Авторадио» в Старом Осколе, бренд менеджер радиостанции «Radio Белгород». Ранее ведущая музыкальных и информационных программ на «Авторадио».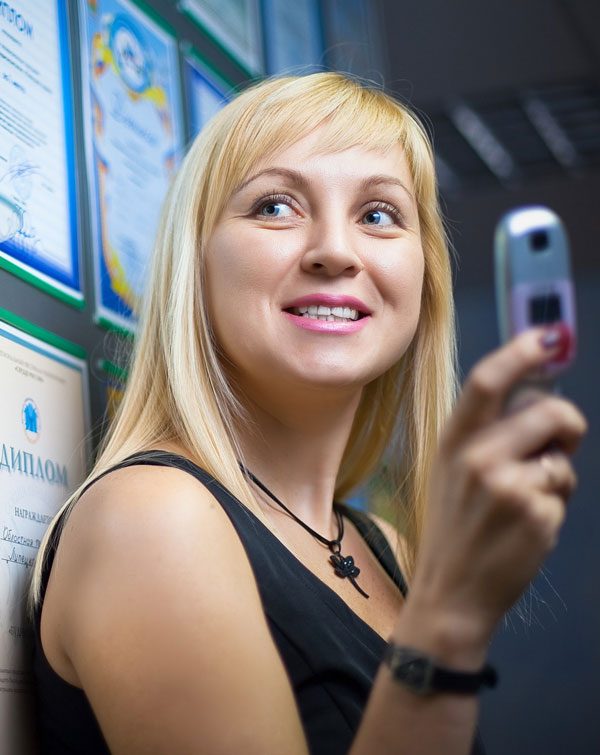 YEKATERINA DULOVA
LIPETSK
Профессиональный диктор, радиоведущая, специалист по аудио рекламе. Программный директор и главный редактор радиостанции с собственным программированием ``Липецк FM``. Ведущая эфира на радио «Арманс», радио «ЛРК», «Авторадио» и «Говорит Москва». Автор популярных проектов, тренер по технике речи.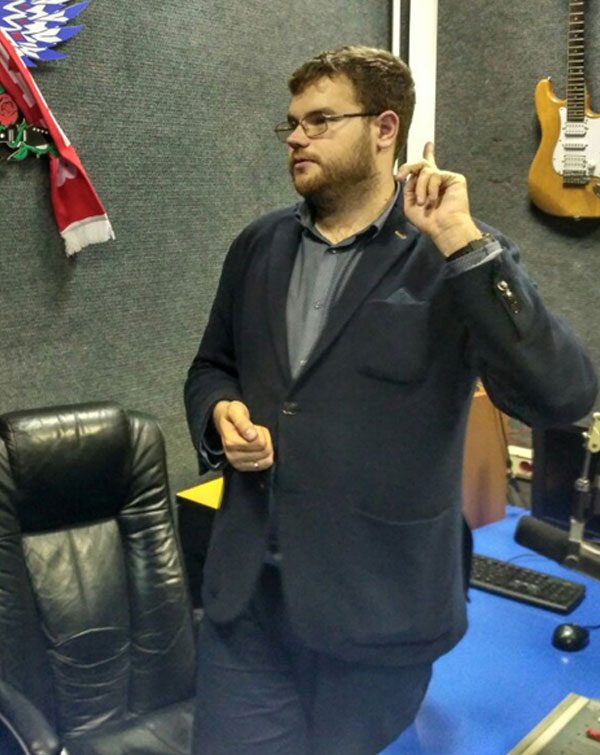 SERGEY MUBARAKSHIN
Voronezh
Программный директор холдинга «Воронеж-Медиа» (радиостанции «Русское радио», «DFM», «NRJ», «Борнео», «Благовестие»), программный директор интернет-радио «Zone 2000», технический директор интернет-радиостанций в Москве - «Сок», «Базука», «FitFashion». Ведущий эфира и продюсер «Радио Шансон Воронеж».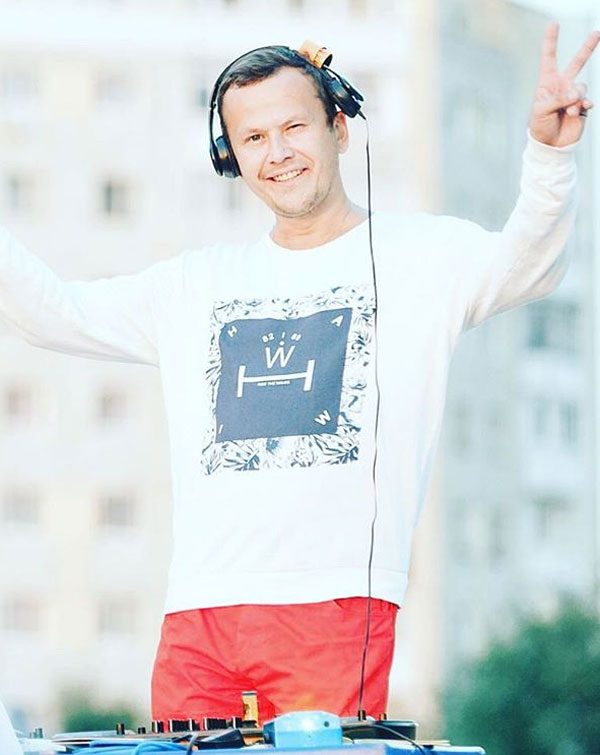 IGOR IGNATOV
SEVERODVINSK
Программный директор радио «Модерн Северодвинск». Специализация: радио, ТВ шоу, интервью, линейный эфир, публицистические программы, игровые шоу, радиосериалы, музыкальный контент, PR,
продюсирование. Оператор, администратор и редактор радио эфиров.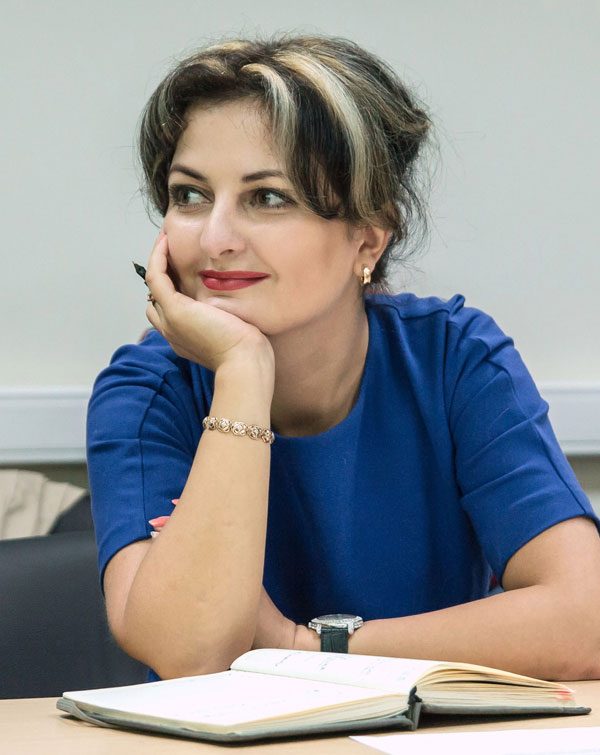 NADEZHDA YEZHOVA
TVER
Главный редактор радиостанций «Пилот радио», «Galaxy», «Юмор FM» и «Радио Звезда» в Твери. Ведущая программы «Новости» на телеканале «РЕН ТВ Пилот», ведущая информационно-аналитической программы «В центре внимания» на «Пилот Радио».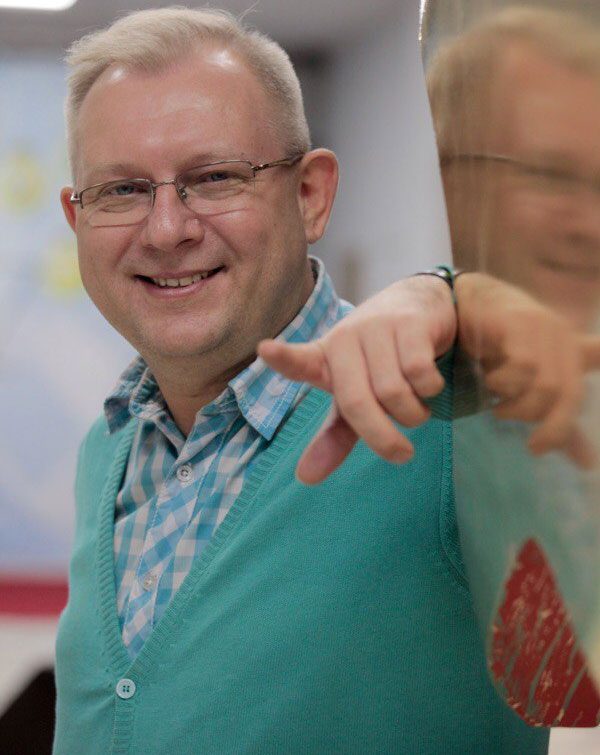 EVGENY MOKIEVSKY
CHEREPOVETS
Известный телерадиоведущий, журналист, блогер. Главный редактор телеканала «ТНТ-Вологда», шеф-редактор «Канала 12», главный редактор сайта «35media.ru». Главный редактор холдинга «Севергазмедиа» («Европа плюс Вологда», ИА «СеверИнформ», «КП в Вологде и в Череповце»).